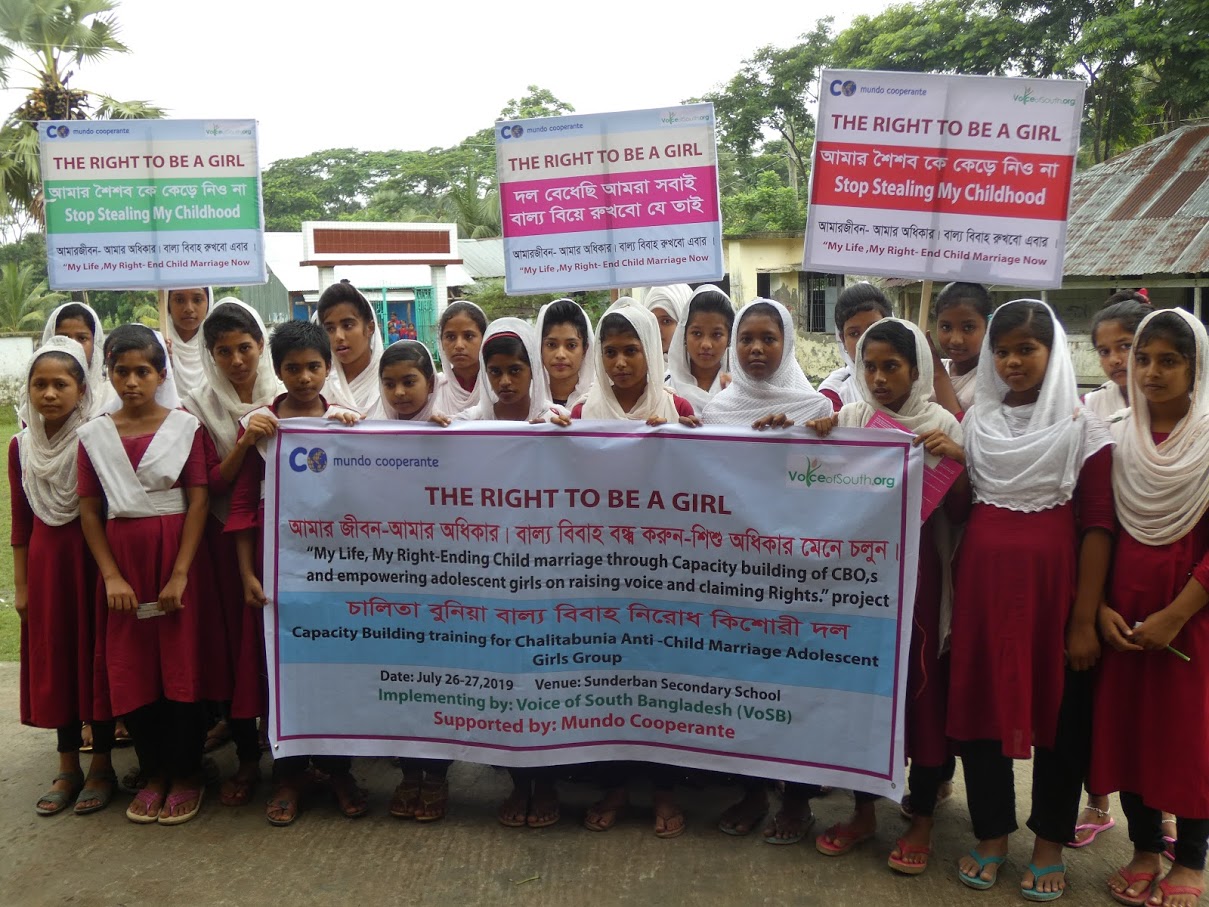 Voice of South Bangladesh
Strengthened capacities of 500 girls to react to the risk of forced marriage.

2500 men, women and children aware of the adverse impact of forced marriage on girls. 3500 adolescents free of risk.

Several local organizations receive training and work as watchdogs. Established an anti-forced marriage monitoring cell for girls with multisectoral government and non-governmental representatives to monitor the prevention of girls forced marriage.